High Pressure Cleaning Services
Force out dust and dirt from every corner of your house.
High Pressure Cleaning Service Overview
Driveways Pressure washing
Concrete Pavers, Brick and natural stones pavers cleaning
Roof pressure washing
Building Wash
Indoor Tiles
Pre-Sale cleaning
Rental Inspection Cleaning
Builder's Clean
Hard floor Sealing
Our professional cleaners provide the best high pressure cleaning services in Perth. All our pressure cleaning services come with a 100% satisfaction guarantee. If you are not happy we'll come back to rectify, absolutely free of charge.
Call us now on 9544 6516 or book online.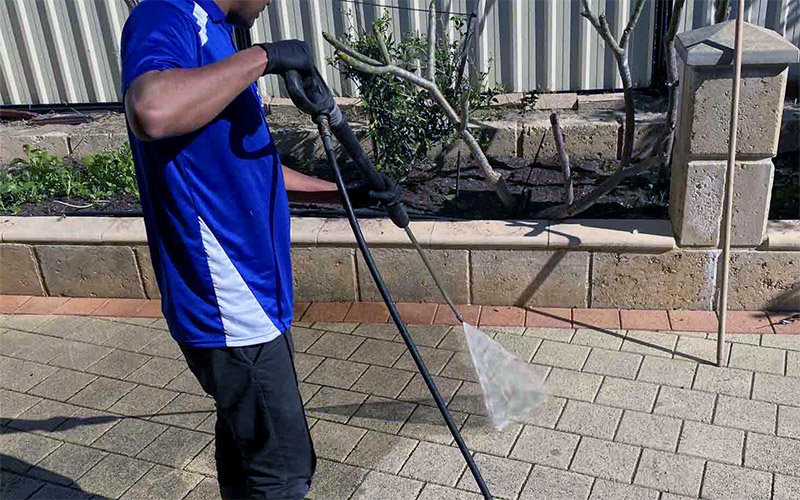 What does a high pressure clean include?
All our vacate cleaning, end of lease cleaning and bond cleaning services adhere to a comprehensive checklist as listed below.
Our high-pressure cleaning service is very effective and efficient to clean out stubborn stains and spills from all types of external surfaces. We can force out the stuffed in and build up dirt and grim returning any type of floor back to its original state.
We use very advanced and professional high pressure cleaning equipment. We can reach any difficult areas such as cracks, grooves, corners, gutters and overhangs. None of the spots can remain uncleaned when you utilize our pressure cleaning services.
We also provide sealing services in order to prevent dirt and grime getting into the pores of the surfaces. All our sealing services comes with 4 years of warranty. With a very small amount extra fee we can schedule pressure cleaning once a year making sure the external of your property looking spot less.
Our Roof pressure cleaning services can help preventing expensive replacements or repairs by removing mould and algae from the roof materials. We can pressure clean roofs of your property and seal the roof tiles to slow down accumulating mould, dirt and grim.
Our high-pressure cleaning services are carried out by certified technician who knows how to handle each job. We are fully insured and accredited to an Australian Standard.
Have any questions? Call us now!
If you have a question regarding our cleaning services we are happy to help. Fill in the general enquiry form below and we'll get back to you shortly.